Hanna Banana's Cookies for a Cause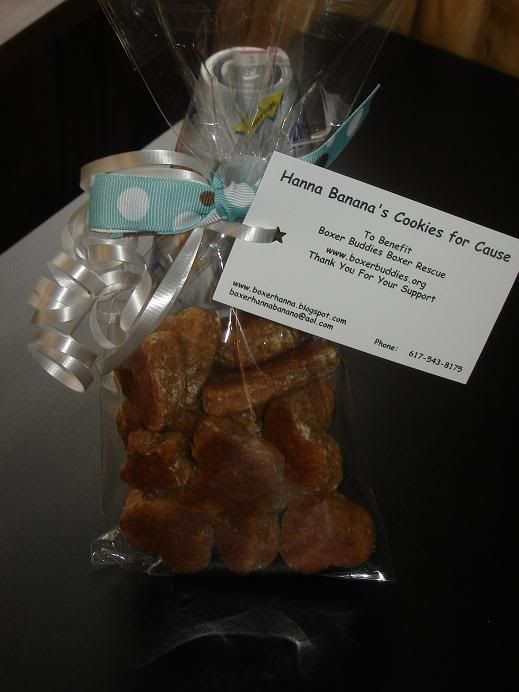 They are here!!!!! Get yours today. This is my first annual cookie drive! These are Peanut Butter Banana Cookies and all the proceeds go directly to support Boxer Buddies Rescue League.
They are $5.00 for a bag, and each bag contains 11 cookies of all different sizes and shapes. They are YUM-A-ROO! To order them, please feel free to e mail me at
boxerhannabanana@aol.com
or you can send $$ thru paypal - user ID
h21thorne@aol.com
. If you want them shipped please add $2.00 to your order.
Thanks Guys for helping me, help a good cause!