Happy Halloween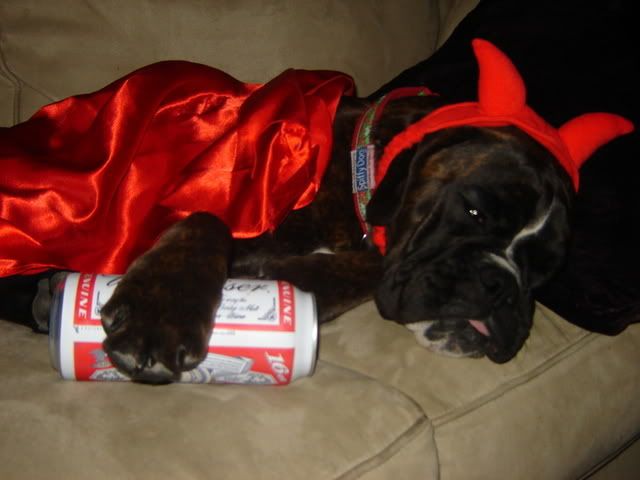 Howdy, its Halloween, and I am the devil. Wait, I mean to say I am going to be the devil. I am not the devil, just going to portray one for the holiday. Oh, I am mega-wicked tired, and no worries friends, this beer is full, I prefer light beer only.
What are you going to dress up as??? Are you going to get a mega wicked lot of treats??? Well thats it for now, just wanted to say Happy Halloween. Got Henry's wedding tomorrow. I will let you know how it went.
Gotta go to bed early tonight, wonder who will be sitting at my table!!!!